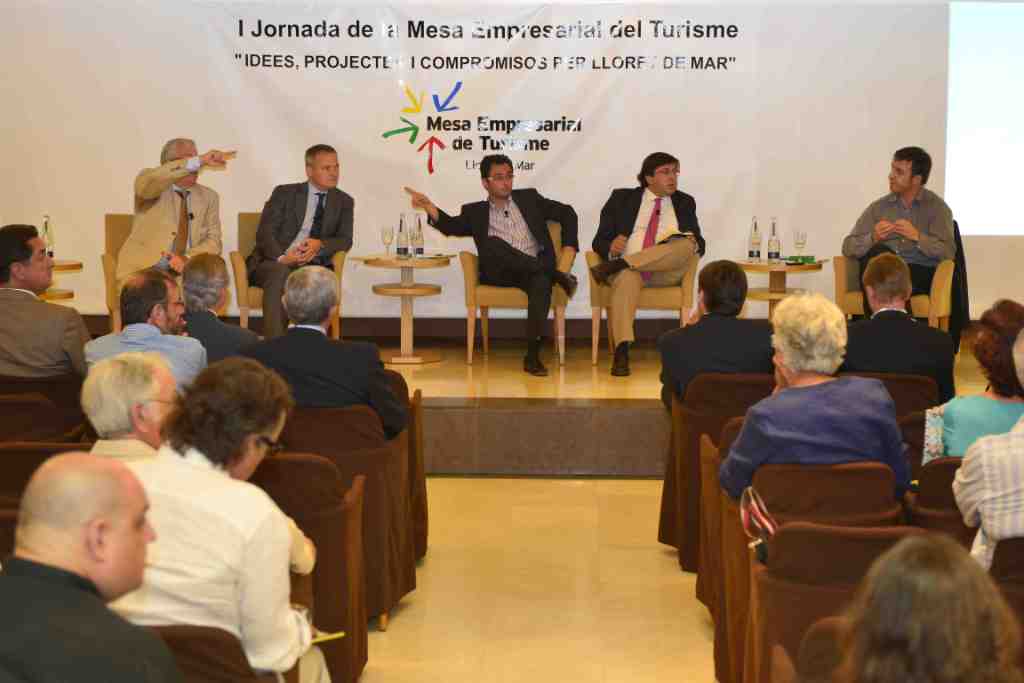 La Mesa de Turisme de Lloret de Mar organitza la Primera Jornada de la Mesa Empresarial de Turisme
In the sessions, business men and government could share opinions and perspectives for the future of the population. They organized two diferent sessions about diferent topics: One was about how can collaborate more effectively the administration and the private sector; and the other was about what options has Lloret de Mar in the future in the global market.

In this conference participated Felip Puig, Minister for Enterprise and Employment; Marian Muro, General director of Tourism of the Generalitat de Catalunya; and Climent Guitar, president of the Mesa de Turisme.